Mars Rover
Exploring the Perseverance Rover
Visuals
With the recent launch of the Perseverance rover, an interactive experience with this new technology would be informative. Taking a similar approach as with the ISS demo, I created an environment representing the surface of Mars using Unity's terrain editor.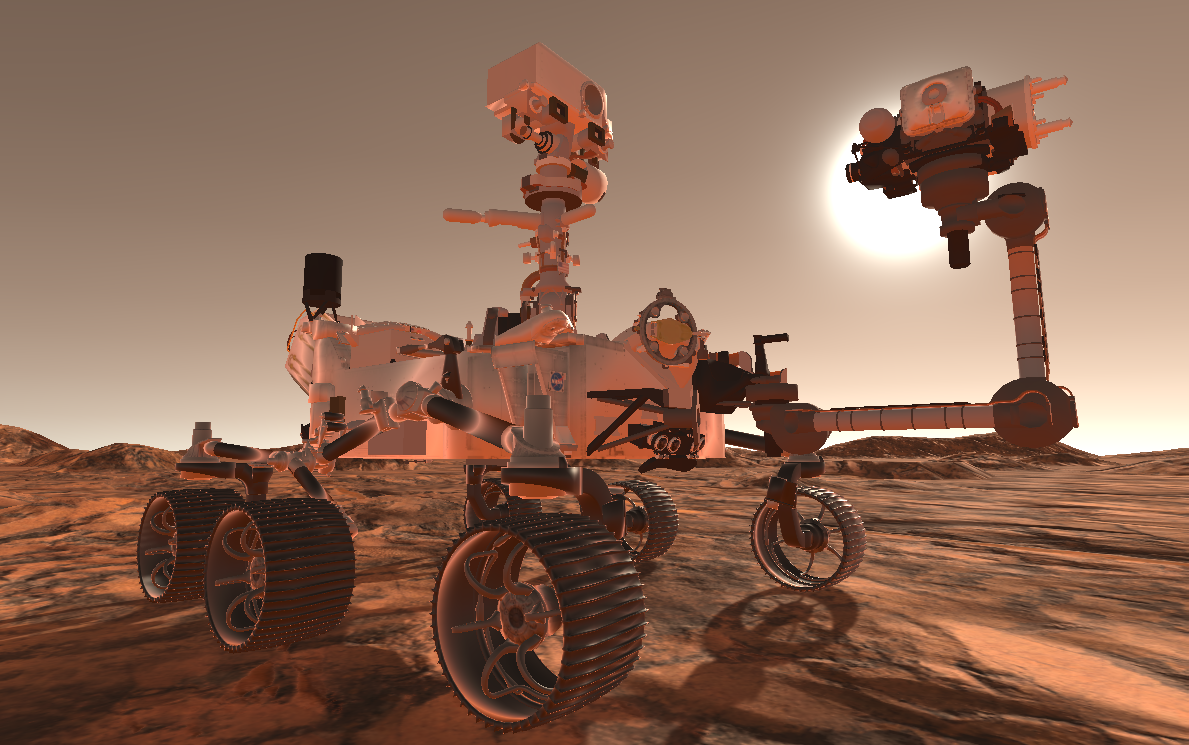 Interaction
Next steps in this project involved the interactivity itself: what would users do in this environment? I looked to other successful VR experiences and decided to start the scene with the user facing an interactive menu explaining what Perseverance is, rover history, information on Mars, etc. The menu allows users to select any of these tabs in the menu, which will show them the relevant information.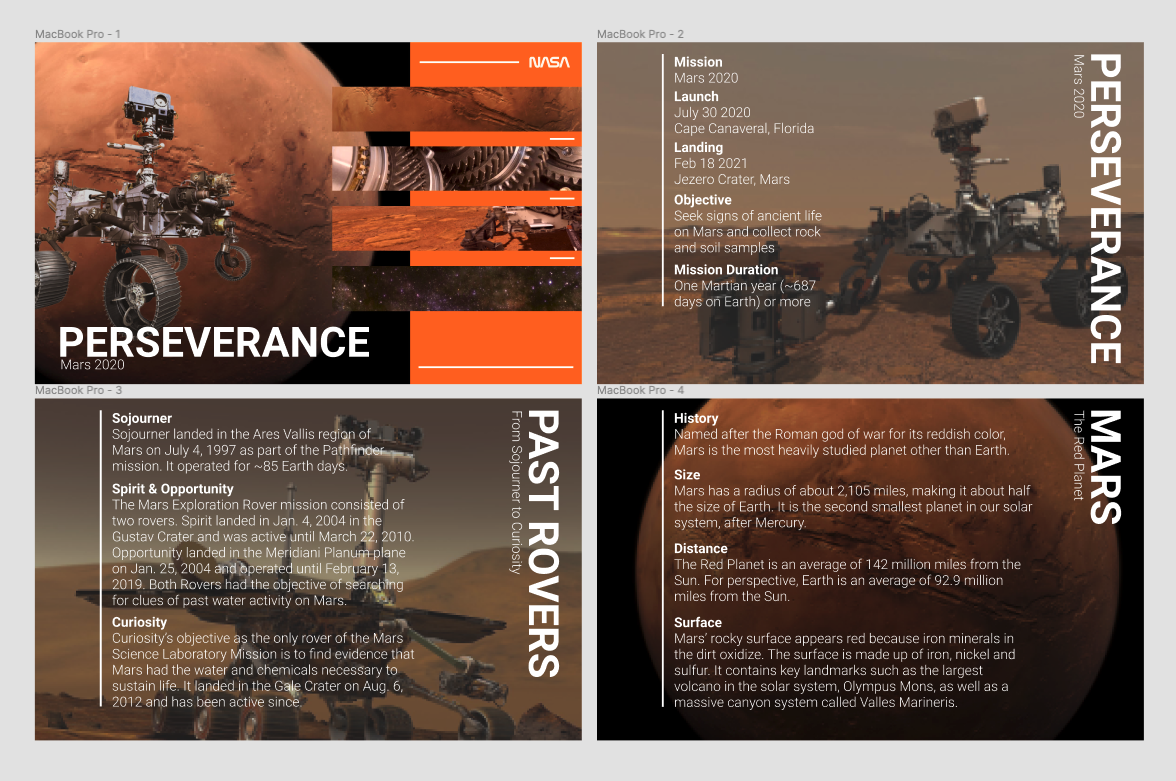 They can then teleport around the scene and view the rover from various angles. I also wanted to implement interactivity with individual pieces of the rover model. That is, a user can grab various pieces of the rover, which would make their names and descriptions appear beside them. The user could then let go of the piece to have it "snap back" to its correct position on the rover, providing a hands-on educational experience.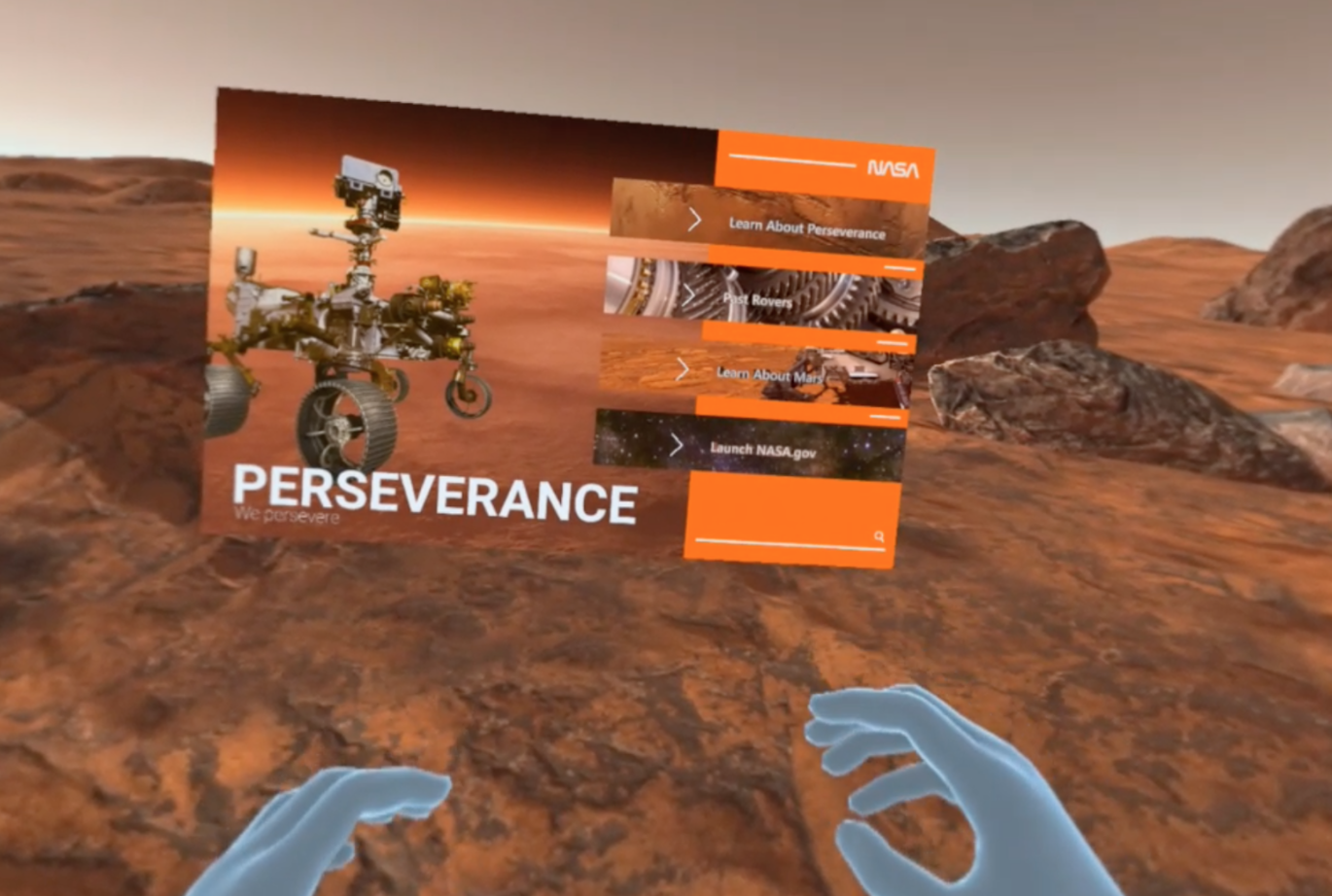 We created a mocap suit with radio-dense beads that could be tracked using XROMM tracking software. We then set up 3 GoPro cameras to capture the motion from three different viewpoints. The idea was to capture the motion data from various kicks, track them, export the 3D transformations, and import them as animations in Unity.