Data Collection
The science behind the visuals
Motion Capture System
Initially, the idea was to create a visualization in Virtual Reality that would allow for the viewer to see the model kicking right in front of them.
The first step of this was to collect the data. To do this, we created a motion capture rig from scratch that would allow us to capture real-world motion data.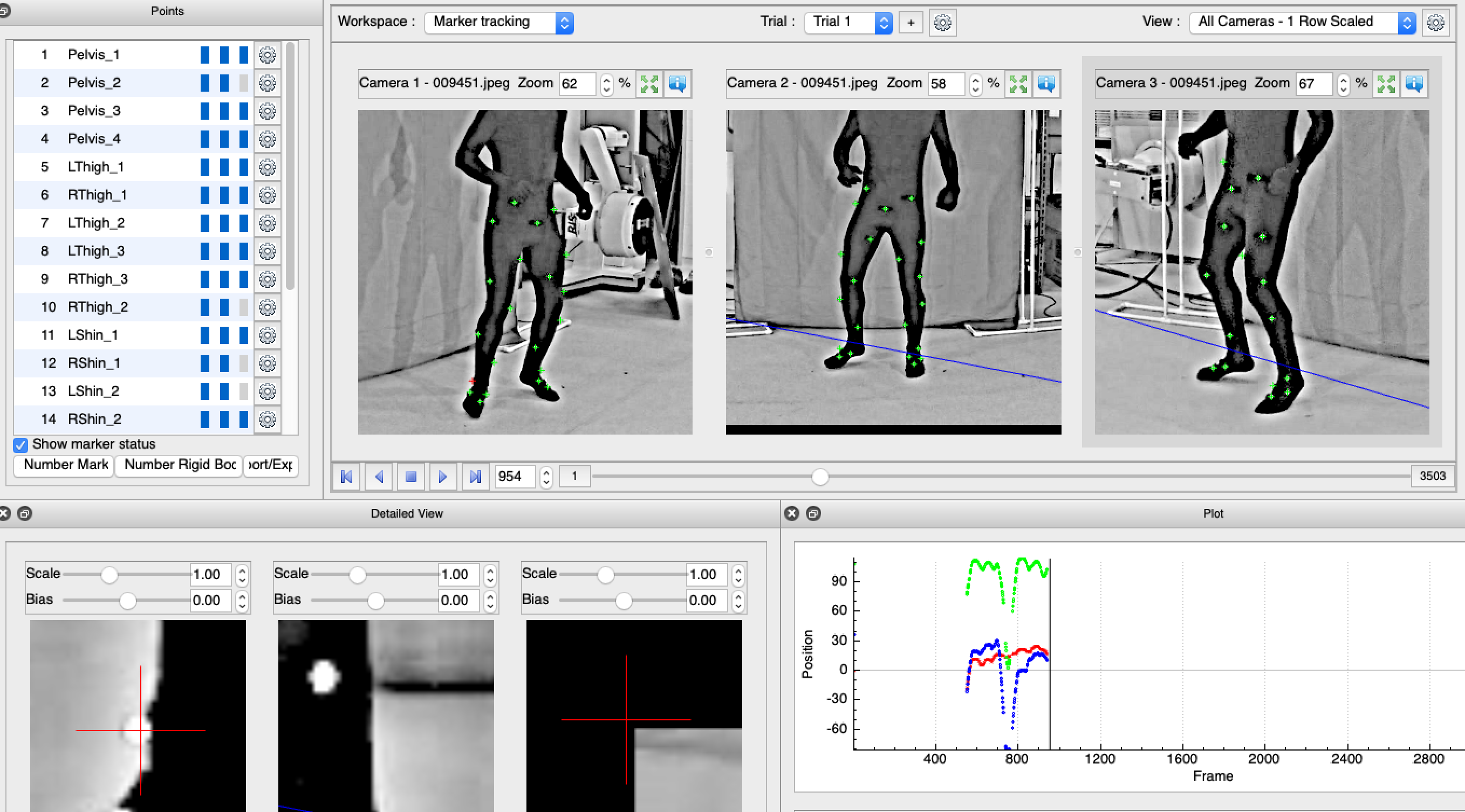 We created a mocap suit with radio-dense beads that could be tracked using XROMM tracking software. We then set up 3 GoPro cameras to capture the motion from three different viewpoints. The idea was to capture the motion data from various kicks, track them, export the 3D transformations, and import them as animations in Unity.
An Unexpected Roadblock
Though the motion capture system worked and we had a solid workflow in place, the project came to a halt due to the Covid-19 pandemic-- it became impossible to access our motion capture system at the time.
Because of our excitement for the project, we felt it would be better to pivot to a new workflow than to abandon the project altogether, so we went back to the drawing board.